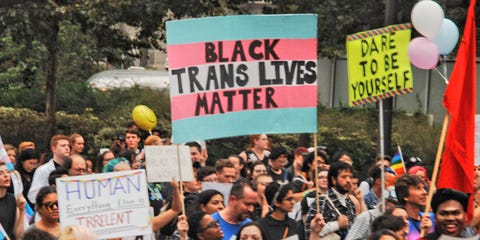 But if you're unable to attend a protest or rally this week, and you want to help, here are some action items that will make an impact.
Donate directly to transgender non-profit organizations and to TGNC people on the GoFundMe pages.
Trans Lifeline is a trans-led hotline that offers service to and for the community.
The Transgender Law Center is also led by trans people, for trans people who need legal representation.
There's an entire thread on Twitter where you can find personal pages to donate directly to transgender and non-binary people who need help.