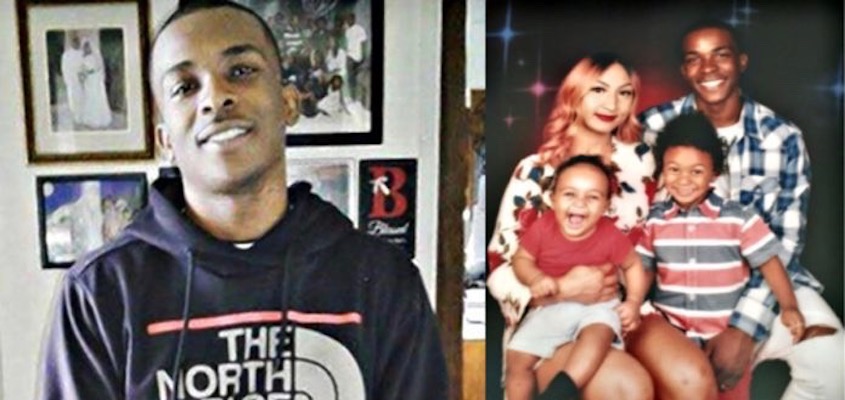 https://www.blackagendareport.com/stephon-clark-killed-twice-us-imperialism
By Danny Haiphong
The world's most ambitious predators — candidates for US president, like Clinton and Biden — are also the most likely to condemn young Black men as "predators," and to wreak mass death, worldwide.
"Guaido and his lynch mob forces are not afraid to create their own Stephon Clarks or Emmit Tills."
Stephon Clark was twenty-two when he was murdered by Sacramento police in March of 2018. Clark was shot six times in the back and eight times overall for brandishing his cell-phone. Not a year later, the police have once again been exonerated. Clark, however, has been criminalized over and over by the U.S. corporate media. His corpse has been demonized as a thief, a batterer, and someone who was mentally unstable at the time of the murder. Clark has been effectively killed twice by U.S. imperialism and its white supremacist war on Black America.
The corporate media repeats ad nauseum how Black Americans deserve their premature deaths at the hands of the police. Yet the corporate media never makes the argument that the police deserve to be punished for their propensity to kill Black Americans, especially Black men and boys. Black men and boys make up the vast majority of Black Americans killed by the police. Of the 997 Americans murdered by the police in 2018 , 229 identified as Black American. And of the 229 Black Americans murdered by the police, 219 identified as Black males. The mass elimination of Black men and boys is the fruit of the super predator ideology, aptly called New Age racism by former Black Panther Party leader Elaine Brown ….
Danny Haiphong is an activist and journalist in the New York City area. He and Roberto Sirvent are co-authors of the forthcoming book entitled American Exceptionalism and American Innocence: A People's History of Fake News- From the Revolutionary War to the War on Terror (Skyhorse Publishing, Release Date: April 2nd, 2019) . He can be reached at wakeupriseup1990@gmail.com.