https://bit.ly/2m1sJcohttps://bit.ly/2m1sJco
Despite knowing for months that the transit system faced a budget deficit for 2019, Milwaukee County officials decided not to pursue a strategy to use federal air quality funding to maintain bus routes on the chopping block, as they had in previous years.
An application for a grant went before the committee on Transportation, Public Works and Transit for approval Wednesday. The grant program, called a Congestion Mitigation and Air Quality grant (CMAQ) has been used in the past by the Milwaukee County Department of Transportation (MCDOT) and the Milwaukee County Transit System (MCTS), in times of budget peril, to maintain service. This time around, despite a historic budget shortfall, they did not attempt to do this.
The last time county officials used the grant to mitigate service reductions, they used leftover CMAQ funding from scuttled projects — specifically, the Kenosha-Racine-Milwaukee (KRM) rail service and the county's first attempt at Bus Rapid Transit. Julie Esch, MCDOT deputy director said there are no reprogrammable CMAQ funds available this year, like there was in the past. "Unfortunately, there are no other sources of funding to tap beyond those already identified in the 2020 requested budget."
But a source familiar with the grant application process tells Urban Milwaukee the county transportation department considered trying to request funding in a way that would sustain some current services only to decide to instead apply for funding for a variety of expansion projects….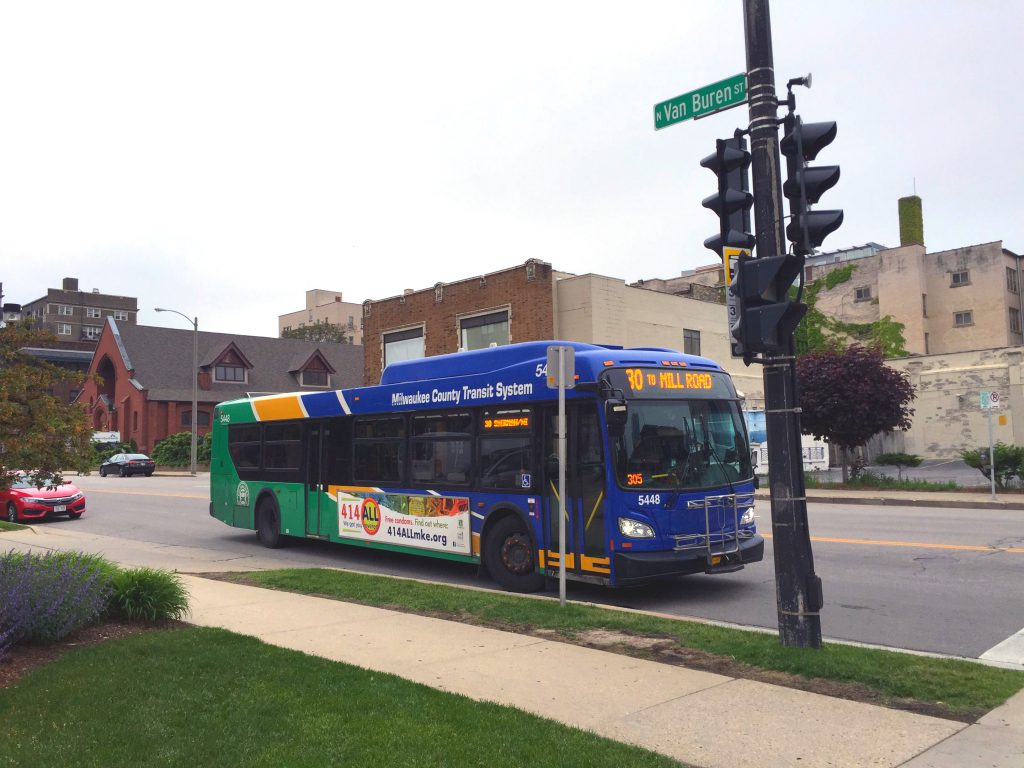 Milwaukee County Transit System bus. Photo by Dave Reid.