In the midst of the COVID-19 pandemic there is a massive wave of evictions just on the horizon. As the moratoriums on evictions begin to expire, millions of people across the country and tens of thousands of people right here in Monroe County are facing homelessness and housing insecurity.
We need to stop this from happening, and the Rochester Housing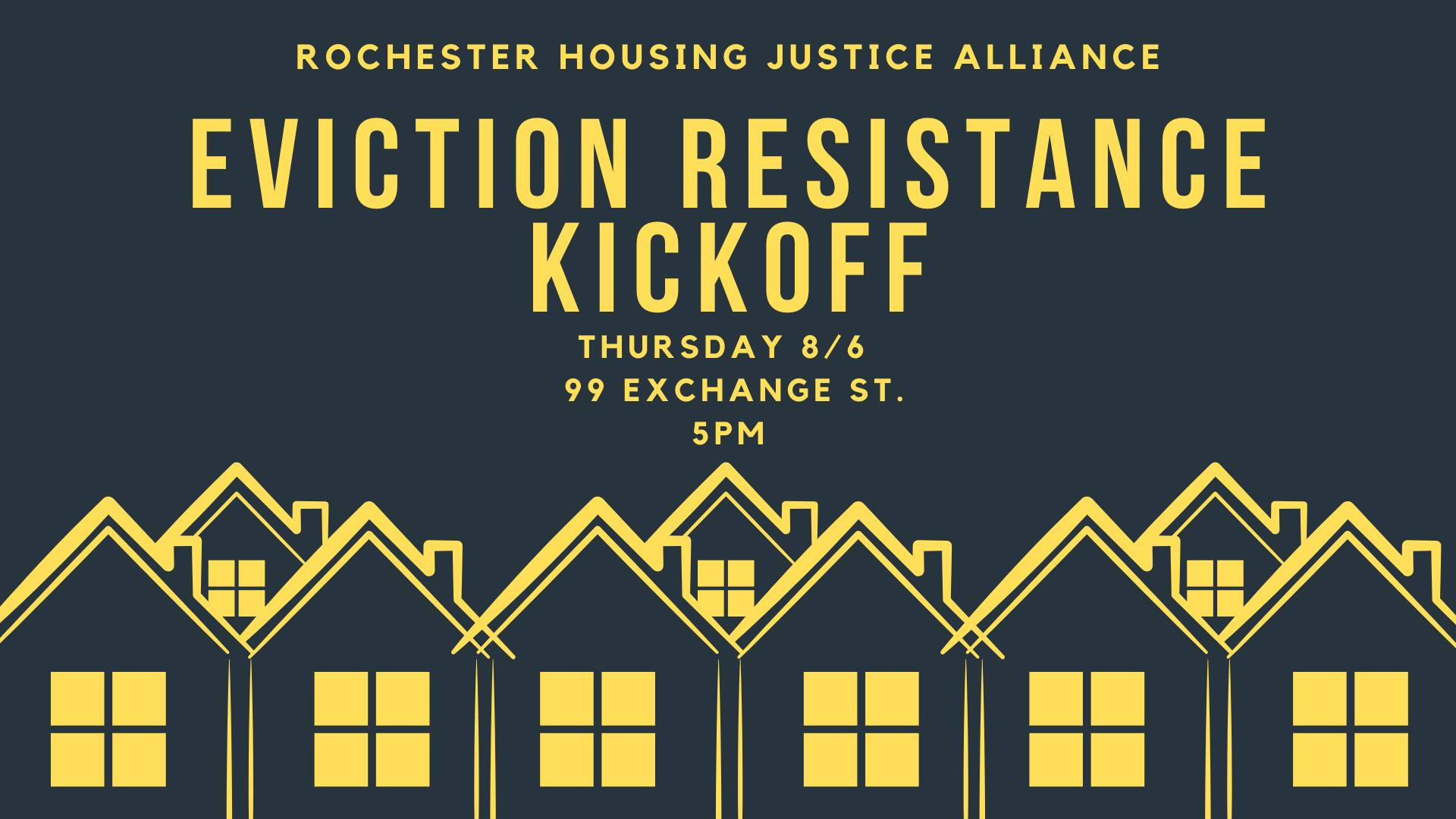 Justice Alliance has been preparing to do just that.
That is why members of the Rochester Housing Justice Alliance are gathering on August 6th in front of the downtown courthouse to announce our intention to physically prevent our neighbors and community members from being evicted.
Over the last month, we have been preparing to hold Eviction Blockades for as many people facing eviction during COVID-19 as we can. So far we have trained nearly 100 people to physically prevent evictions from happening, and we intend to train many more.
We are hoping that this announcement will be a show of power. That is will let politicians, landlords, and anyone else who involved in the process of evicting people know: if you try to kick people in our community out of their homes, we will stop you.
The more people we have with us, the more powerful this announcement will be, and the better chance we have of preventing evictions before they even happen.
So please, join us.
Please wear a mask and respect social distancing.
WHERE: 99 Exchange St.
WHEN: Thursday, August 6th, 5pm