Join the Climate Justice Committee as we talk about the struggle happening around the Line 3 oil pipeline and the role of civil disobedience. The Climate Justice Committee is supporting fundraising efforts for those arrested fighting Line 3 and we'll talk about why fundraising is so important for arrestees. And we'll also talk about who the Climate Justice Committee is and what other campaigns we're working on for climate justice!
Speakers:
Betsey Foy – Macalester student who was arrested at Line 3
Rob Hendrickson – MN 350 & Climate Justice Committee
CJ McCormick – Climate Justice Committee
Meredith Aby – Climate Justice Committee & Anti-War CommitteeWe will be fundraising for this legal defense fund at the meeting:
https://fundrazr.com/81YBOc?ref=ab_0m3EJzI7nQY0m3EJzI7nQY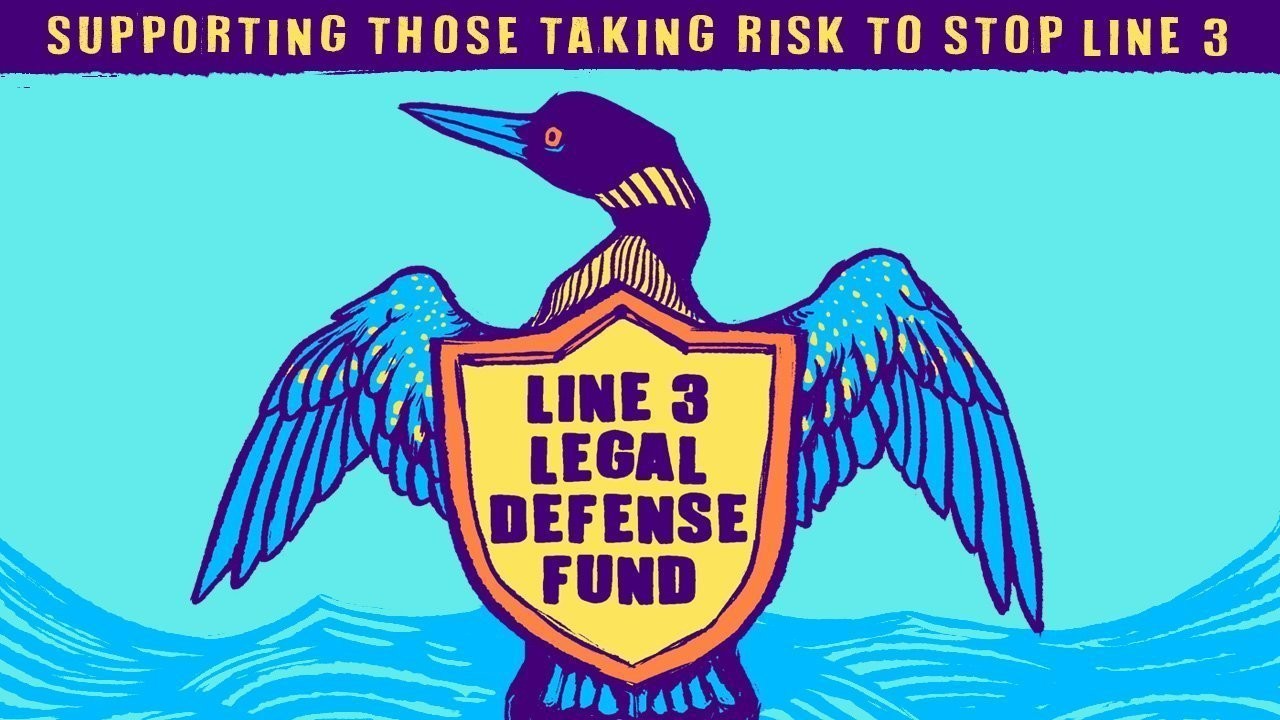 The Line 3 Legal Defense Fund provides financial support for legal fees and transportation costs to court appearance for people who risk arrest due to their opposition to Enbridge's Line 3 pipeline expansion project. Since construction began in November of 2020, we have supported several people who have been arrested and will continue to do so as resistance continues.
Line 3 is part of a centuries long history of colonial violence against the indigenous people of North America. It is also the linchpin of Enbridge's expanding tar sands infrastructure — a vital piece of that company's efforts to transport billions of gallons of dirty tar sands crude out of Alberta, Canada, to refineries in the United States.
Minnesota is the last stand in the fight against Line 3. A growing number of people are stepping up to stand in Enbridge's way. Many of them have already faced detention and prosecution — this fund will provide them monetary support so they can focus their energy on stopping Enbridge.
The Line 3 Legal Defense Fund will exclusively support those arrested and prosecuted in the fight against Enbridge's Line 3 pipeline expansion. Decisions to disperse funds are made democratically by water protectors and allies in this fight, working closely with Indigenous leaders on the front lines. We are now focused primarily on covering legal fees for arrestees, and are no longer operating as a bail fund, as the Minnesota Freedom Fund has committed to covering bail for folks risking arrest to stop Line 3.
Art by Mel (@insectivus on Twitter).