Some 750 GW nurses are seeking to organize a union at one of the most notorious anti-union hospital systems in the country, Universal Health Services, Inc., which owns and operates GWUH.
Here are two ways you can help:
* send a letter of support (see below for sample)
* share our petition link widely on social media, newsletters, etc.
Just hours after nurses filed an election petition on March 15th, UHS suspended a longtime, award-winning nurse for allegedly supporting the organizing campaign; RN Angelo Estrellas has subsequently been fired. The hospital has already begun an intimidation and harassment campaign, posting anti-union flyers throughout the GWUH.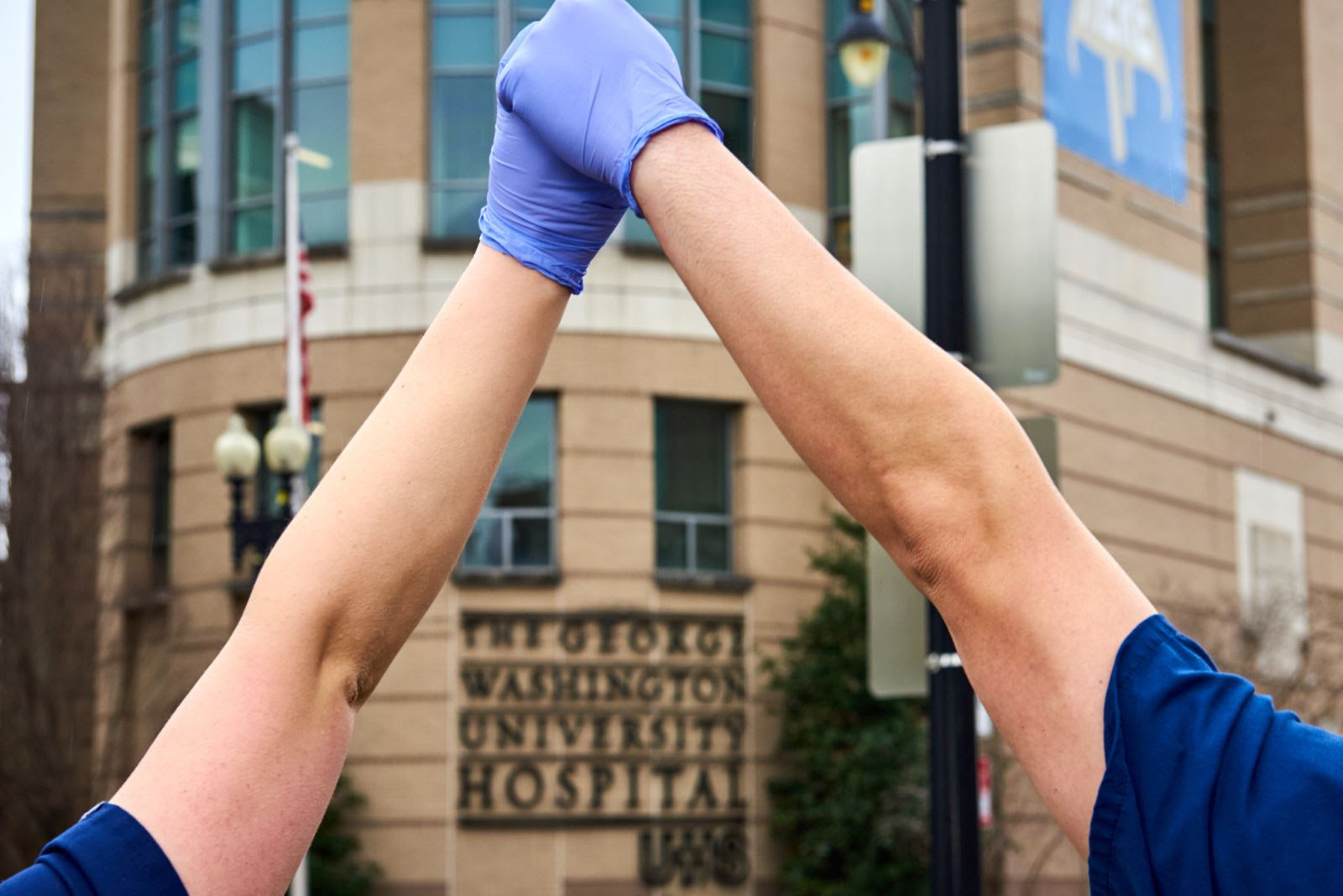 Thank you for everything you do. If you have any questions or suggestions regarding the organizing campaign, please do not hesitate to call me. Please cc me — esmith@dcna.org — on letters to GWUH. Sincerely,
Ed Smith, Executive Director, DCNA SAMPLE LETTER: Ms. Kimberly D. Russo
Chief Executive Officer
The George Washington University Hospital
900 23d Street, NW
Washington, DC 20037
Kimberly.russo@gwu-hospital.com Dear Ms. Russo:
(Your union) is writing to express our strong support for the 750 nurses who have filed a petition with the NLRB seeking organize with the DC Nurses Association. We are disappointed to hear that The George Washington University Hospital has since embarked on a campaign to harass and intimidate their own nurses, including suspending and then firing a longtime, award-winning RN.

We demand that GWUH immediately reinstate Mr. Angelo Estrellas to his position as a registered nurse, refrain from any further illegal conduct, and agree to hold a fair and free election by secret ballot to allow GWUH RNs the right to freely choose whether they want to be represented by DCNA, as is their legal right.

Sincerely,
(your name and union)
cc: Edward J. Smith