The year 2022 marks the 100th anniversary of Howard Zinn's birth on August 24, 1922, in Brooklyn.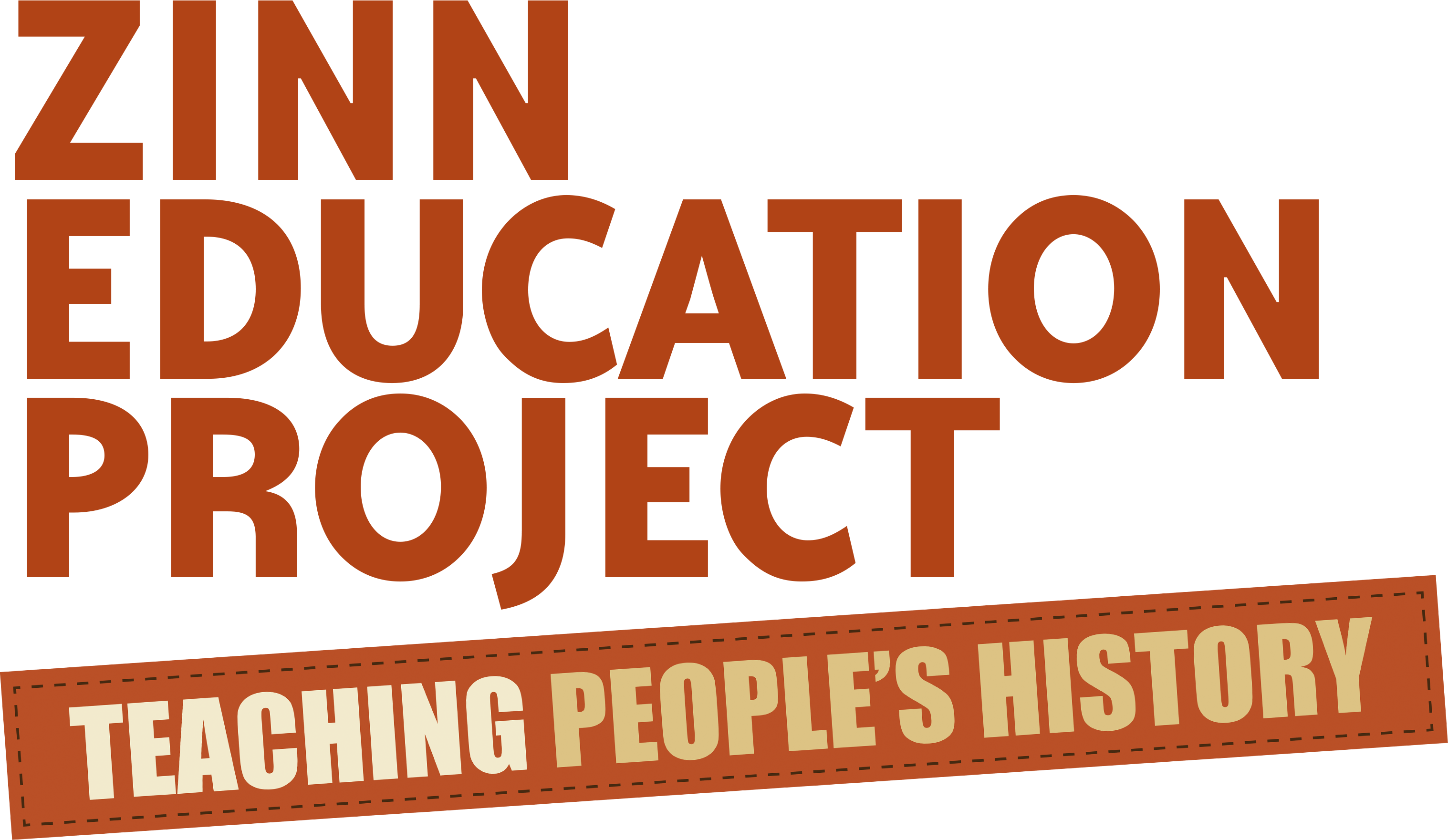 At Teaching for Change, our work has and continues to be informed by Zinn's scholarship in many ways. Zinn helped launch the Zinn Education Project in 2008, which we coordinate along with Rethinking Schools.
Zinn was an advisor for the first edition of our book, Putting the Movement Back Into Civil Rights Teaching, and spoke at an institute we hosted to prepare for the book at Howard University, along with Bob Moses, Sonia Sanchez, James Forman, and Elsa Barkley Brown. Zinn's writing about the Student Nonviolent Coordinating Committee (SNCC), where he also served as an advisor, introduced us to the grassroots history of the Civil Rights Movement.
To help ensure that Zinn's scholarship remains accessible and uncompromised for new generations, we manage the Howard Zinn website and social media on behalf of the Howard Zinn Trust. We are also collecting donations to digitize more content.
The website has grown over the years, with the addition for the centennial of a digital collection. Our team member, Lauren Cooper, is the HowardZinn.org digital curator. With a degree in library and information science and a dedication to people's history, Cooper envisioned and created the Howard Zinn digital collection.
For the centennial, publishers, organizations, and individuals around the United States and the world are finding ways to commemorate the anniversary. Find examples here and add your own.
In addition, we are:
Featuring all of Howard Zinn's books, drawing attention to the fact that he wrote more than the best-selling A People's History of the United States.
Sharing stories by former students. Many people know of Zinn's work as an historian, activist, and author. But there is also much to learn from his role as a teacher activist.
In collaboration with Rethinking Schools, our Zinn Education Project is:
We encourage everyone to share stories, favorite books, quotes, and more on social media with #HowardZinn100. On Twitter, follow @ZinnDigital. Visit HowardZinn.org and check out the digital collection.